Nothing makes me happier then getting to shoot a Marco Island Engagement Session.
The day of their proposal didn't start the way they probably pictured it. Natalie was initially upset. There was a special event at Carabello Coffee that she had been looking forward to, and they had missed it. Troy decided he would call the shop to see if there was anyway they could still sample the drinks that they were tasting that night.
Carabello, being the amazing place that it is, of course worked their magic. Troy had a plan though!
It was at the Analog Bar at Carabello Coffee that Troy proposed to Natalie. It's their special date spot, and now, special for another reason. The owners wife even took some photo's "for their instagram" and it was an incredible moment!
When Natalie and Troy mentioned that they had family that lived in Marco Island, Florida, my ears perked up.
I go to Marco Island every year with my family. It's our childhood vacation spot, and is fairly small. When I hear people talk about it, I immediately feel a sort of kinship with them!Naturally, I suggested we plan for Natalie and Troy to have a Marco Island Engagement session. When they agreed, I was thrilled.
Most couples are nervous to get in front of the camera. These two were a rare exception. The first pose of a session, I usually just tell my couples to step in close to each other and smile at me…just as a little warm up! 

For that first shot of their Marco Island Engagement session, Natalie and Troy just melted together, looking at each other and giggling. I think I spent the entire session just mumbling behind my camera about how gorgeous they are!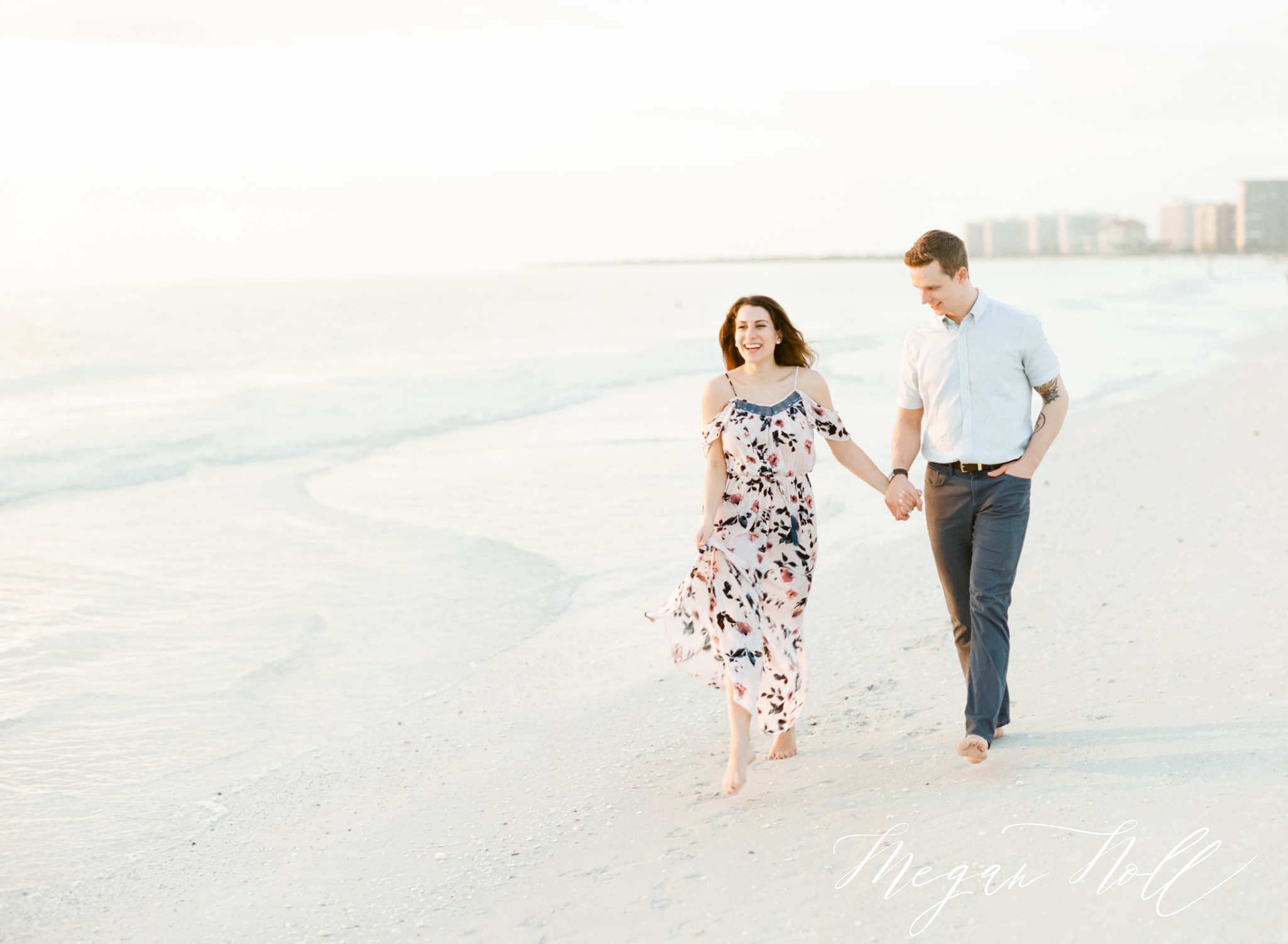 Want to plan your own destination engagement session? Be sure to contact me with your big idea!