The Center Cincinnati – Megan Noll Photography
You might be asking yourself "What is Megan doing blogging on a Saturday?"
Okay, probably not. But, know that I NEVER blog on Saturday's. Ain' no body got time for dat.
EXCEPT when your couple is as cute as Kelly and Jason, you have almost double the normal amount of pictures to give back to them, and you literally CANNOT WAIT to share them.
Kelly + Jason are one of those couples that you just can't help but love. This was reinforced by how many people attended their wedding at The Center Cincinnati from out of town. Jason and his lovely family are from the Chicago area. In fact, you might remember that I traveled to Chicago to do their engagement pictures in April!
I know I already spilled about how they met in their engagement blog but just as a reminder, Kelly and Jason are a couple of young professionals, who defied the odds to end up together. She is a Cincinnati native, and he was born and raised in Chicago. Kelly laughs when she proclaims herself as a "cougar" for setting her sights on a cute guy in her classes at The University of Dayton who was a year younger than her. They went on a few dates, but didn't get really serious until after graduation. It definitely took someone special for Kelly to willingly move away from her tight knit family in Cincinnati, and if you spend a second with the Kelly + Jason together, it's easy to see that they are made to be. Jason has a killer sense of humor. Kelly has an infectious laugh, and is quick to share it with all those around her. Together, they kept each other, and everyone around them smiling.
Together, they kept each other, and everyone around them smiling.
Their wedding was at Saint Francis Xavier Church in Downtown Cincinnati. It's a gorgeous cathedral, dripping with detail.
Their reception was at The Center Cincinnati. The Center is a unique reception space, that really is a blank canvas that can be made to fit the style you are looking for. Kelly and Jason opted to decorate The Center Cincinnati with soft, romantic flowers, uplighting, and gorgeous details!
Mix all of that beauty, with a group of wild groomsmen who kept me on my toes and laughing, some of the sweetest bridesmaids you'd ever want to meet, and a lovable couple, and you have a recipe for success!

Normally I wouldn't include this, but remember when I told you those groomsmen kept me on my toes?….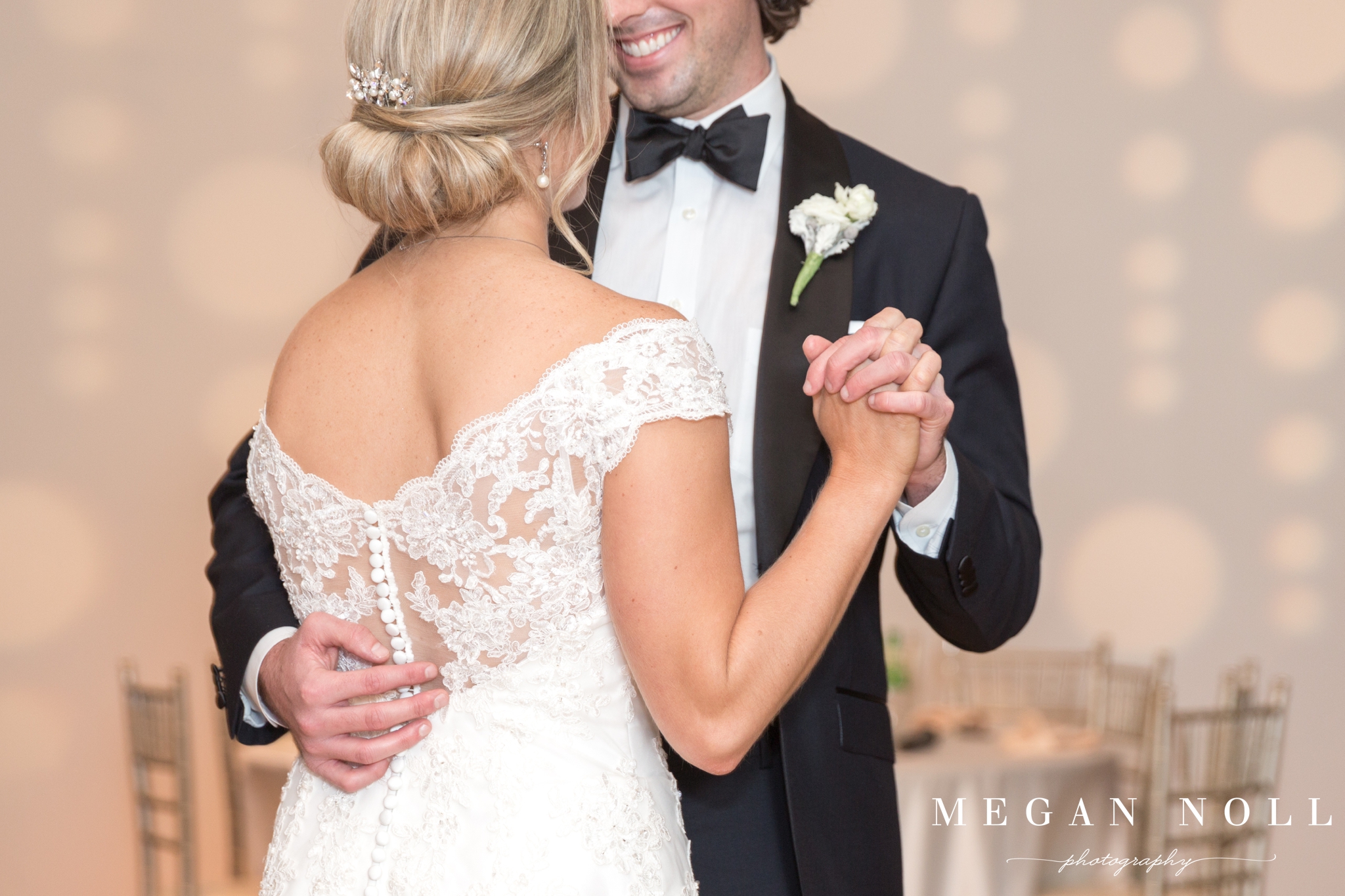 Let me also say, Kelly and Jason's wedding reception at The Center Cincinnati was SO FUN! They had a hilarious group that was ready to dance the night away – which is exactly what they did!

A BIG thanks to all of the vendors that made The Petermann's wedding at The Center such a success!
Ceremony Venue – St. Xavier
Reception Venue – The Center 
Hair Stylist – Tori Tino
Makeup Artist – Simply Hair and Makeup
Caterer – McHales
Florist – All About Flowers
Baker – Sandy Maffey
DJ/Band – DJ – Party Pleasers
Videographer – Tandem Productions
Bridesmaids Dress Designer – Jenny Yoo
Tuxes – Combatant Gentlemen
Invitations – Minted
Rentals – All Occasions